How does Three Best Rated UK work?
Finding the best business,
it will be a doddle
You deserve only the best in life. Three Best Rated® (U.K) was created in 2014 with a simple goal to find you the top 3 local tradesmen such as professionals, restaurants, health care providers, etc., in key towns. Our employees handpick the top 3 local tradesmen. We check business's reviews, reputation, history, complaints, ratings, satisfaction, proximity, trust, cost and general excellence, etc., using a 50-Point Inspection. We display only businesses that are verified by our employees. You could call it "Due Diligence" or "Common Sense". Our website is updated on a regular basis for quality and latest business information.
Make it Easy
Three Best Rated helps 4.5 Million customers per month to find the best businesses without any effort in key cities along with their complete information. We display all information we have including Name, Email, Phone and Website URL right on our website. We do not hide any business information from you. We do not require you to sign up to get the information. You do not have to pay us to get the information. You just contact the business directly and do business with them, we don't come in the middle any time. We do not sell your information to any business.
We Honour Local Businesses
Businesses do not pay us to list them ever. We prefer to list local businesses; not big corporations who have an office in your city. We believe that local businesses provide better services than big corporations to you and your family. Local businesses know your city better since they live there too. Our policy is free to list because if you can pay to list, then is it really the best business? No Pay to Play!
I am super impressed with your site. I moved to Milton about 4 years ago and have found some great resources thanks to I your site. I am very happy to see that your found Hair Affair Studio as fabulous as I do! I am a loyal customer of Hair Affair Studio and so happy to find Elena's business listed on your site! Thanks for being a fabulous resource to new residents of Milton like me - Gail Harper
I have been working very hard and for a long time now on my company 'Sol's Decorating'. Over the years I have built up an excellent reputation and the trust of our lovely customers . We have been independently selected as one of the three best decorating companies in the Colchester area by this independent, honest, friendly and reliable company. We feel very proud and happy for receiving this well deserved nomination. This was a very unexpected beautiful surprise for all of our team ,friends and family. I have never been asked to pay any money for this nomination or any advertisements,I have never even heard about this company before . So, this is absolutely unexpected and very helpful .We really appreciate that they help and support our small local business which helps us bring even more good clients. All the best to you guys and thank you once again from the bottom of my heart for your honest and supportive work. Regards - Saulius Puklevicius (Mr.Sol) business owner of Sol's Decorating.
Receiving this honour is one of our favourites as the assessment takes a common sense approach and is certainly not a marketing money scam. Customers can be confident when referring to a Three Best Rated listing. This is a badge we very much wear with a lot of pride. - Sam Acton, founder of Domestic Angels.
Focused on Best,
Not Most
Email us your photo if you are listed and we will mention you.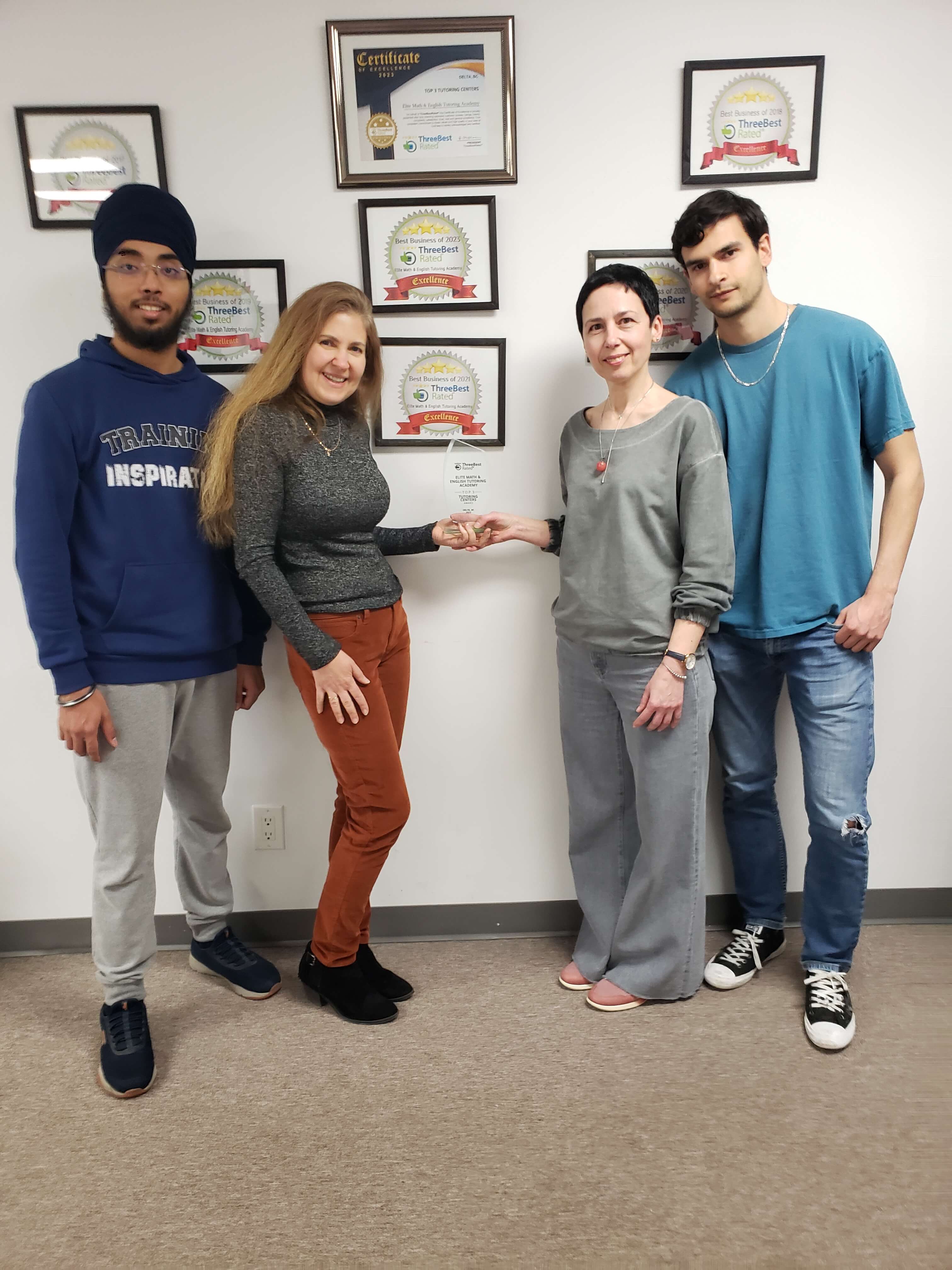 Happy customers this year
LOGOS/BADGES
If you are listed on our website, You have our permission to use our logo or badge on your website and other social platforms. Here are our Logos and Badges.
If you need even higher resolutions or vector files, for printing/stickers/decals, please email us.