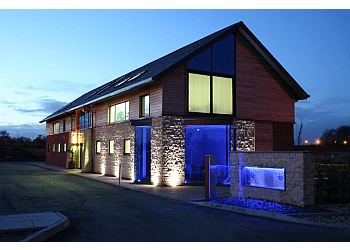 LK2 Architects Ltd is an exceptional company comprising architects and sport and leisure business advisors, specializing in the art of fusing diverse sectors through the prism of sport and leisure. Their purview extends to a broad spectrum of domains, encompassing commercial, retail, education, office spaces, residential areas, and sport and leisure facilities. Their approach to projects is comprehensive, embracing all levels of development. They leave no stone unturned in the technical process, ensuring that each aspect is meticulously addressed. Additionally, they possess a unique ability to unearth and identify development opportunities within the framework of each project. LK2 is not limited to the technical aspects alone; they also offer their expertise in sourcing funding, formulating strategic plans, and overseeing the complete production of facilities that precisely match your needs. Their philosophy revolves around uniqueness and innovation. They are driven by the desire to deliver designs that are not just exceptional but also pragmatic, always adhering to timelines and budgets. Their perspective is rooted in the belief that within every project lies the potential to solve a problem. They are committed to tackling these challenges comprehensively and creatively, constructing a network of intricate, innovative processes.

UNIQUE FACTS:
• Blend Of Architecture And Business Advisory
• Diverse Project Portfolio
• Comprehensive Approach
• Creative Problem-solving.
Speciality:
Architecture, Residential, Retail, Educational, Masterplanning, Development Consultancy, Feasibility Studies, Cost and Grant Aid Analysis, Commercial & Strategy
Contact:
Working Hours:
Mon-Thu: 8am - 5pm
Fri: 8am - 12:30pm
Sat & Sun: Closed
TBR® Inspection Report: