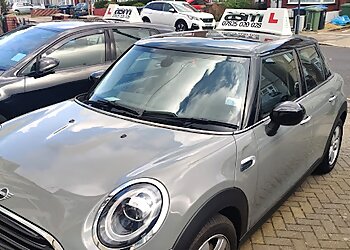 CALL
ACHIEVE SCHOOL OF MOTORING
Since 2011
Achieve School of Motoring is a renowned driving school in Wembley, known for its cost-effective driving lessons that offer exceptional value for money. The school was Established in 2011; Achieve School of Motoring has experienced significant growth and is now considered one of the go-to independent driving schools in Wembley, boasting excellent pass rates. They provide the expertise of highly experienced driving instructors who offer professional driving lessons in local areas. Their services include both manual and automatic driving lessons, and they have fully qualified local male and female driving instructors available. Additionally, they offer intensive driving courses to suit individual needs. Achieve School of Motoring provides classes from Monday to Sunday, ensuring flexibility in scheduling for their students.

UNIQUE FACTS:
• Free Help With Theory Training
• Fully Qualified Local Male And Female Driving Instructors
• Intensive Driving Courses
• Highly Experienced Driving Instructors.
Speciality:
Intensive, Manual Lessons, Pass Plus, Motorways & Refresher Driving Courses
Contact:
Working Hours:
TBR® Inspection Report: