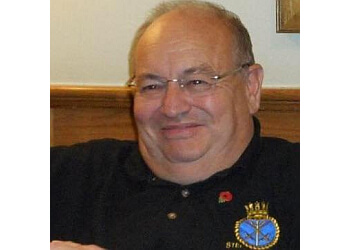 Stephen Abbott Financial Services is a renowned financial firm that has earned accolades for its commitment to delivering transparent information to aid in the realization of your business objectives. The firm has cultivated its reputation on a foundation of honesty and integrity. At the helm of Stephen Abbott Financial Services is Stephen Abbott himself, an Independent Financial Adviser known for offering guidance on a comprehensive range of products available across the entire market. His role is pivotal in assisting you in making well-informed decisions regarding your financial resources. The team at Stephen Abbott Financial Services places a strong emphasis on nurturing enduring, successful relationships with their clients. They are dedicated to providing a suite of products and services tailored to assist clients in navigating their financial journeys while continuously striving to enhance and refine their services to meet stringent quality standards. For independent financial advice that aligns with your specific needs and circumstances, Stephen Abbott Financial Services is the go-to choice.

UNIQUE FACTS:
• Personalised Services
• Online Appointments
• Onsite Services.
Speciality:
Pension, Investment Planning and Regular Savings, Life Insurance, Wealth Management, Retirement Planning, Financial Protection, Mortgages & Ongoing Services
Contact:
Working Hours:
Mon-Thu: 9am - 5pm
Fri-Sun: Closed
TBR® Inspection Report: