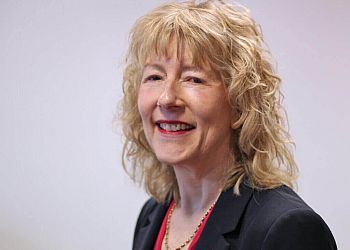 Helen Grieves is an accomplished solicitor and serves as the Principal at Grieves Solicitors. She has earned a Diploma in Advanced Litigation from Leeds Metropolitan University and a Master's Degree in Advanced Litigation from Nottingham Trent University. With a remarkable career spanning 30 years, she has excelled in managing claims related to accident compensation. Helen's specialisation lies in handling cases involving severe injuries, including brain trauma, workplace accidents, back injuries, and professional negligence. She is also an esteemed member of the Association of Personal Injury Attorneys for Senior Litigation. Grieves Solicitors is dedicated to working diligently to ensure you receive the full compensation you deserve. They stand out as one of the few organisations that primarily focus on securing compensation for injury victims. Their devoted team of experts possesses extensive experience in pursuing a wide range of cases involving physical and psychological traumas from personal injuries. Being a part of the Law Society Personal Injury Panel is a significant endorsement, demonstrating the firm's adherence to exceptional standards of quality and expertise.

UNIQUE FACTS:
• She is a Member Of The Law Society Personal Injury Panel
• No Upfront Charges
• Free Initial Consultation.
Speciality:
Work Accident Claims, Accident at Work Compensation Claims, Slips, Trips and Falls, Handling, Lifting and Carrying-Related Injuries, Serious Injury Claims, Brain, Fatal, Spinal and Head Injuries, Road Traffic Accidents, Your Loss of Earnings, Travel Expenses to Medical Appointments Road Traffic Accidents Passenger Claims, Accident Claims & Farm Injury
Contact:
Working Hours:
Mon-Fri: 9am - 5pm
Sat & Sun: Closed
Registration SRA NO 159788|264454
TBR® Inspection Report: