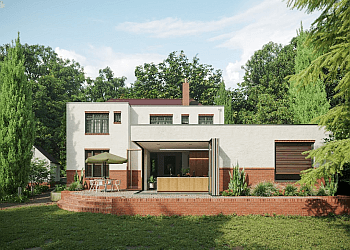 Ralph Kent Architect is a distinguished architectural practice, proudly holding the designation of an RIBA Chartered Architect. Situated in Lymington, Hampshire, on the periphery of the breathtaking New Forest National Park, this design-focused firm is dedicated to serving a wide geographical expanse that includes Southern England and the bustling metropolis of London. Their portfolio spans a broad spectrum, encompassing an array of projects that vary in scale and complexity. This diverse range includes modest domestic extensions, the creation of entirely new, bespoke private residences, and the orchestration of small-scale residential developments. Ralph Kent Architect has honed a particular specialization in the meticulous art of remodelling and extensive refurbishment. They relish the challenge of unlocking the untapped potential within a building or site, striving to unearth and actualize the full renovation possibilities. The studio offers a comprehensive array of architectural services that span the entire gamut of RIBA Stages of Work. These services encompass everything from initial feasibility studies to the intricate process of planning applications, the formulation of detailed Buildings Regulations drawings, and the meticulous assembly of complete working drawing packages.

UNIQUE FACTS:
• Specialization In Remodelling And Refurbishment
• Diverse Project Portfolio
• Comprehensive Range Of Architectural Services
• Commitment To High-quality Residential Architecture.
Speciality:
Staircases, Accessible and Architectural Design, Interiors, Bathrooms, Kitchens, Residential, Basement Conversion, Basement, Bathroom, Building Conservation & Design
Contact:
Working Hours:
Mon - Fri: 9am - 5pm
Sat & Sun: Closed
TBR® Inspection Report: