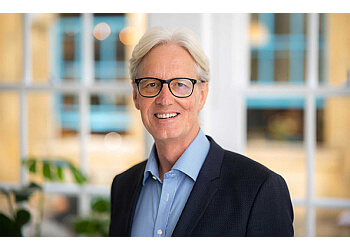 Richard Sharp is the senior partner of Sharp Family Law. He did his Foundation Training in Family Mediation Association in 1995, Resolution Collaborative Practice in 2004 and Centre for Mediation in Law in 2007. Richard Sharp had practised as a solicitor in family law and divorce court litigation for nearly 30 years. In 2008, Richard has dedicated nearly three decades to practising as a solicitor in the specialised areas of Family Law and Divorce Court litigation. This experience includes a noteworthy 15-year partnership with a leading UK 100 Law Firm. He led the development of Collaborative Law in the UK. Richard understands well the trepidation with which individuals face divorce as a seasoned family law solicitor. He concentrates his advice on helping clients regain the confidence to move forward with hopefulness and integrity. He brings a breadth of experience to devise fitting solutions for each client. Richard Sharp has a membership in the International Academy of Collaborative Practice Professionals, The Lawyers Christian Fellowship and The Family Mediators Association. Sharp Family Law works closely with you to customise an approach that fits your requirements and interests. They will guide you step by step so you can feel confident about making decisions for you, your family and your future. They have represented many clients seeking to minimise the financial and emotional cost of divorce and separation. They will also help clients to choose the best resolution process for their situation. They use formative methods to determine family issues, including round table negotiation, collaborative law and family mediation.

UNIQUE FACTS:
• Provides Compassionate And Practical Legal Advice
• Provides Online Or Postal Divorce Process • Get a Free Personalised Welcome Pack.
Speciality:
Constructive Negotiation, Collaborative Law, Family Mediation, Court Litigation, Child Arrangements, Financial Support for Children, Parental Responsibility, Relocation of Children, Grandparents' Rights, High Net Worth Divorce, International Divorce, Cohabitation Agreements, Prenuptial Agreements, Separation Agreements, Divorce, Separation, Disputed Divorce, Court Litigation & Professional Support
£Price:
Applying to court for a divorce or dissolution - £550
Filing for a consent order - £50
Obtaining a copy of the marriage certificate from £12-£24
Applying for a Financial Remedy Order - £255
Foreign marriage certificate translation - £150

Contact:
Working Hours:
Mon-Fri: 9am - 5:30pm
Sat & Sun: Closed
Registration SRA NO 627113|09887572
TBR® Inspection Report: