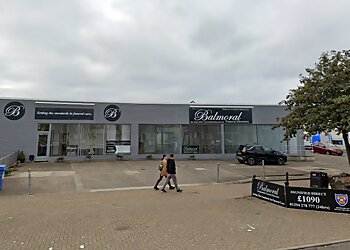 Balmoral Funeral Directors is a family-run, independent business dedicated to serving the community of Ayrshire and its surrounding areas. Their team of professional and compassionate funeral directors and arrangers consistently strives to deliver the highest level of care to you and your family during this emotionally challenging time. They understand that funerals are deeply unique and memorable occasions, and their approach is to customize each service to meet your specific needs. Whether you prefer a traditional church ceremony or a more understated yet dignified 'Simple Alternative' option, they are committed to accommodating your wishes and providing a service that aligns with your vision. Balmoral Funeral Directors are available to assist and support you in every way, ensuring that you and your family receive the care and attention you need during this significant moment.

UNIQUE FACTS:
• Respect And Dignity
• Dedicated Team
• Highest Standard Of Care.
Speciality:
Cremation, Cemetery, Plan a Funeral, Death Notice, Burial Service, Obituaries, Tributes & Floral Arrangements
Contact:
Working Hours:
TBR® Inspection Report: