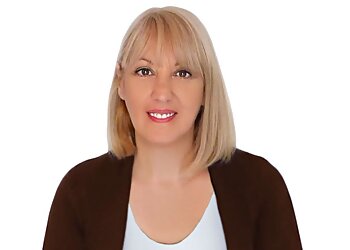 Ambertree Psychotherapy & Hypnotherapy is one of the top Hypnotherapy services in Derby, UK. Carol Lindley, a Psychotherapist and Hypnotherapist, is a member of the GHSC and the CNHC, assuring clients of her commitment to their high standards of ethics, performance, and code of conduct. She employs a combination of various therapeutic approaches, encompassing psychotherapy, analytical hypnotherapy, neuro-linguistic programming (NLP), emotional freedom techniques (EFT), and mindfulness. These versatile and potent therapies enable individuals to reach their full potential and realise their long-held aspirations. Ambertree Hypnotherapy addresses a wide range of conditions by integrating psychotherapy, analytical hypnotherapy, NLP, and EFT. The extensive list of treatable conditions is impossible to enumerate, so if you have a condition not specified on the Treatable Conditions page, Carol encourages you to reach out for a discussion to determine if her services could be of assistance. At AmberTree Hypnotherapy, client comfort and safety are paramount. They take the time to elucidate the hypnosis process and address any queries before commencing. They acknowledge the common reservations people may have about hypnosis and strive to empower individuals to unlock their potential. Through their hypnotherapy services, they equip clients with the tools and support necessary to achieve their desired outcomes.

UNIQUE FACTS:
• Accreditations:
• General Hypnotherapy Register
• General Hypnotherapy Standards Council
• Complementary And Natural Healthcare Council
• Online Therapy Via Video Link
• Initial 15-Minute Free Confidential Consultation
• Consultation Available Via Skype, Zoom, Teams Or Whatsapp.
Speciality:
Addictions, Anger Management, Anorexia, Binge Eating, Bulimia, Colitis, Confidence and Self-Esteem, Driving Test Confidence, Eating Disorders, IBS, Interview Nerves, Jealousy, Motivation, Night Terrors, OCD, Hoarding, Panic Attacks, Phobias and Fears, Physical Abuse, Presentation Nerves, Post-Traumatic Stress Disorder (PTSD), Rape, Self-Harming, Sexual Violence, Shyness, Sleeping, Smoking, Social Anxiety Disorder, Stress, Anxiety, Depression, Unwanted Habits, Obsessions, Wedding Anxiety / Nerves, Weight Management, Worrying & Other Treatable Conditions
£Price:
Stop Smoking £275
General sessions £75

Contact:
Working Hours:
Mon-Fri: 9am - 5pm
Sat: 10am - 4pm
Sun: Closed
TBR® Inspection Report: