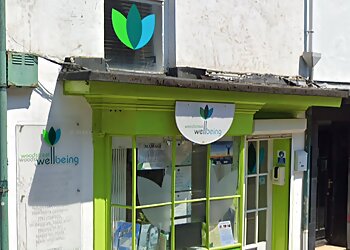 Old Town Hypnotherapy stands as one of the largest and most prominent hypnotherapy practices in the UK, hosting an impressive 60 to 70 client sessions every week. With a team of fully qualified hypnotherapists, the clinic prioritises creating a welcoming and relaxed environment to ensure clients feel at ease throughout their sessions. The clinic is dedicated to maintaining the highest standards, holding comprehensive Public and Professional Liability Insurance. As a proud member of the Association of Solution-Focused Hypnotherapy and registered with The Complementary and Natural Healthcare Council, Old Town Hypnotherapy is committed to providing professional and ethical services. Clients at Old Town Hypnotherapy benefit from swift resolution of unwanted issues in a confidential and supportive environment. The clinic's approach is centered on fostering relaxation, friendliness, and confidentiality, ensuring a positive and transformative experience for every individual. Choose Old Town Hypnotherapy for comprehensive, professional, and effective hypnotherapy services.

UNIQUE FACTS:
• A Free Initial Consultation
• A Modern Clinical Hypnotherapy
• A Relaxed, Friendly, Confidential And Supportive Environment.
Speciality:
Anxiety, Depression, IBS, Stress, OCD, Panic Attacks, Social Anxiety, Anger, Insomnia, Migraine, Relationship Problems, Weight Loss, Eating Disorders, PTSD, Phobias, Pain Management, Fertility & Stop Smoking
£Price:
Swindon Appointments £65 per Session

Contact:
Working Hours:
Mon-Fri: 10am - 8pm
Sat: 10am - 4pm
Sun: Closed
TBR® Inspection Report: