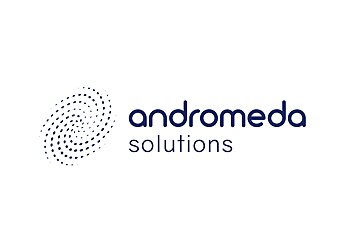 Andromeda Solutions is a top-notch IT Solutions provider that provides a complete range of IT Services and Support. They are Cyber Essentials Certified and registered with the ICO. They offer a broad spectrum of IT Services and IT Support to Home and Business Customers Nationwide. Their team specializes in secure, reliable server technology, cloud services, VOIP, security, and networking, offering comprehensive solutions to all your business needs. If there's a business-critical problem, they'll respond within an hour. You can also track their progress online. Their well-designed networks are fast and reliable with maximum uptime. Andromeda Solutions produces everything from a primary network using a single internet link to a complex, scalable network with 100% uptime and seamless failure. They can run checks to find out how your PC is running and diagnose any issues. They provide IT Support across Middlesbrough, Stockton, Hartlepool, Darlington, Durham, Gateshead, and Newcastle. Whether you are an individual customer-facing issues with your personal computer or a corporation considering a substantial overhaul of its network, their skilled engineers are well-equipped to assist you in achieving your objectives at a competitive price. They implement the top-tier practices utilized in large-scale corporate IT systems within SMEs.

UNIQUE FACTS:
• First-class Service
• Flexibility And Transparency
• No Middlemen.
Speciality:
IT Support for Businesses, Cyber Security, Business Servers, IT Networks and Connectivity, PC Health Check, VOIP Telephone Systems, Cloud Services and Microsoft 365, Home IT Support, PC Virus Removal, Hardware and Software Issues, Windows Upgrades & System Upgrades
Award:
SME News: Best Nationwide IT Company in 2023
Customer Service Excellence Award in 2023
North England Prestige Awards: IT Support Service of The Year in North Yorkshire
Global 100: Best IT Company of the Year in 2023
M&A Today: Best IT Company of the Year in 2023
Corporate America Today: Best IT Company of the Year in 2023
Contact:
Working Hours:
Mon-Sat : 8am - 6pm
Sat & Sun: Closed
TBR® Inspection Report: