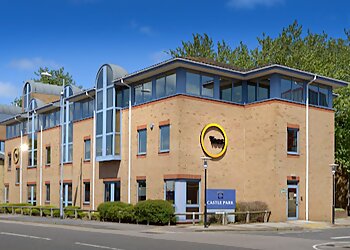 Tees Law is a prominent UK law firm listed in the Top 200, offering a wide range of services, including personal legal assistance, business legal support, and independent wealth management advice. The firm collaborates with families, business owners, and corporations to provide expert guidance and develop sustainable solutions for individuals. When it comes to medical negligence cases, Tees Law has a team of dedicated specialists who understand the traumatic impact of medical accidents or neglect. They are empathetic and attentive, ready to listen to your case and provide the assistance you need. If you have experienced medical accidents, misdiagnosis, or negligence, they can help you secure the financial compensation you deserve. To ensure convenience, they offer home and hospital visits for their clients. Additionally, they provide free initial consultations. The majority of their cases operate on a "No win, No fee" basis. Tees Law maintains offices in several locations, including Bishop's Stortford, Brentwood, Cambridge, Chelmsford, Royston, and Saffron Walden.

UNIQUE FACTS:
• Free assessment of Your Case with A Specialist Medical Negligence Solicitor
• Top-Rated Expert Teams
• Helping You to A Better Future.
Speciality:
Accident and Emergency Claims, Birth Injuries to Mother and Baby, Brain Injury, Cancer Misdiagnosis, Child Injury and Paediatric Negligence, Cosmetic Surgery Compensation, Inquest Solicitors, DVT and PE Negligence, ENT, Eye and Ophthalmic Negligence, General Practice (GP) and Medical Consent Compensation Claims, Midwife Negligence Claims Sepsis, Amputation, Spinal Injury, Gynaecology, Orthopaedic, Surgery and Cardiology Medical Negligence, Cerebral Palsy Claims, Traumatic Birth Compensation Claims, Gall Bladder and Hernia Surgery Compensation & Stillbirth and Neonatal Death Compensation Claims
Contact:
Working Hours:
Mon-Fri: 8:30am - 5:30pm
Sat & Sun: Closed
Registration SRA NO 488243
TBR® Inspection Report: