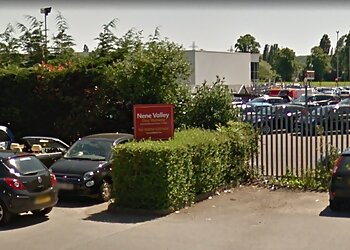 Nene Valley Day Nursery stands out as one of the most highly recommended nursery schools in Northampton, having been an integral part of the local community for over twenty-five years. The nursery is under the management of Jade Shillington, who possesses a Level 5 qualification in Leadership and Management. The nursery's daily routines extend into their outdoor space, where children are encouraged to explore their creativity in the mud kitchen and expand their knowledge of the natural world through interactions with the bug hotel. The staff at Nene Valley Day Nursery firmly understand the significance of outdoor play in promoting children's learning and development. A noteworthy aspect of their service is their exclusive opening at 7 am to accommodate NHS families, demonstrating their commitment to supporting those in the healthcare profession.

UNIQUE FACTS:
• Highly Knowledgeable And Trained Staff
• Offer A Fully Inclusive Service
• Full Of Fun And Age Appropriate Activities.
Speciality:
ACTIVIITES: Art and Science, Painting, Dramas, Indoor Activities, Outdoor Games, Puzzles, Songs, Music Lessons, Languages & Literacy
£Price:
5 days
£315.00/ 0-5 years
£241.41 / 2 year
£258.02 / 3-5 year
4 days
£280.00 /0-5 years
£206.41 / 2 year
£223.02 / 3-5 year
3 days
£210.00 /0-5 years
£136.41 / 2 year

£153.02 / 3-5 year

Contact:
Working Hours:
Mon-Fri: 7am - 6:30pm
Sat & Sun: Closed
TBR® Inspection Report: