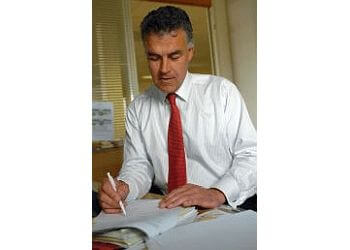 Mark Thompson is a solicitor who is authorised and regulated by the Solicitors Regulation Authority. He completed his solicitor qualification in 1983 after his articles with John A Behn Twyford & Co in Liverpool. He later became a partner and head of personal injury and medical negligence after joining Bond Pearce in Plymouth and Exeter. With a wealth of experience, he has supervised solicitors, handling a wide range of cases such as personal injury trusts, accidents at work, industrial diseases, car accidents, and various types of injuries. Mark Thompson is renowned as one of the leading personal injury lawyers in the UK, having secured over £20,000,000 in client settlements. Mark Thompson Law is dedicated to providing the highest quality legal advice and support. Their team offers personalised attention to both you and your cases. They understand and empathise with your situation while recognising the importance of a professional approach. They provide free consultations without any obligation.

UNIQUE FACTS:
• Unique Policy
• Straightforward Advice
• Compensation Is Yours.
Speciality:
Accidents at Work Place, Industrial Disease, Car Accidents, Motorcycle Accidents, Cycling Accidents, Pedestrian Accidents, Product Liability & The Full Range of Injuries Caused, Asbestos, Compensation for Injury, Explanation of Compensation, Fatal Accident, Head Injury, Industrial Disease & Motorcycle Accidents
Contact:
Working Hours:
Mon-Fri: 9am - 5pm Sat & Sun: Closed
Registration SRA NO 127550|471045
TBR® Inspection Report: