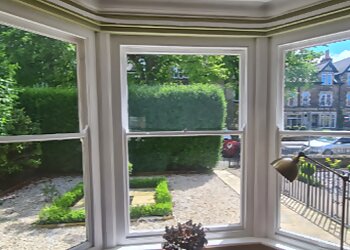 Woodcraft Windows is a well-known window fitting company with a team of skilled experts specialising in crafting and fitting windows and doors. Utilising advanced security fittings that complement the era and style of the customer's home, they operate in both commercial and domestic settings. With the ability to replicate original designs, including slim frames for optimal light levels, Woodcraft Windows consistently delivers the highest level of service to their customers. They offer customised designs to meet specific customer needs, providing free consultations and guidance. Each new window is uniquely crafted to replicate the original designs, incorporating slim frames to maximise the influx of natural light. With expert fitting, modern security fixtures, and a robust 30-year timber guarantee, you can unwind in a genuine heritage style that seamlessly complements your home.

UNIQUE FACTS:
• Free Estimate
• Non-intrusive Fitting Process
• 10 Years Ironmongery Warranty
• 10 Years Weather Seals Warranty
• 5 Years Paint Finish Warranty
• 3 Years Stained Finish Warranty.
Speciality:
Wooden Sash, Casement, Aluminum, Cladding, Conservatories, Upvc, Front, Sliding, Timper, French, Patio and Bi-Folding Doors, Tiled Conservatory, Roofs, Windows, Porches & Commercial

Serving Locations:
Barton, Binsey, Blackbird Leys, Botley, Cowley, Florence Park, Temple Cowley, Cutteslowe, Donnington, Godstow, Grandpont, Headington, Hinksey, Holywell, Iffley, Jericho, Littlemore, Marston, Norham Manor, North Oxford, Northway, Osney, Port Meadow, St Clement's, St. Ebbes, Oxpens, Risinghurst, Sandhills, Science Park, Summertown, Sunnymead, Walton Manor, Waterways, Wood Farm & Wolvercote
Contact:
Working Hours:
Mon-Fri: 9am - 5pm
Sat & Sun: Closed
TBR® Inspection Report: