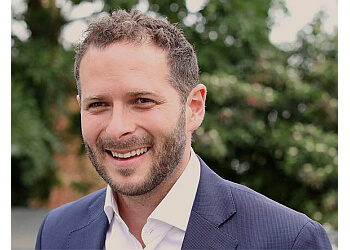 ADM Accountants was established in 2012 by Anthony Mence and is dedicated to delivering customized solutions that align with your specific requirements and budget. Anthony and his team are committed to providing a personalized service tailored to each client's needs. At ADM Accountants, the team's expertise extends to a wide range of accounting services, primarily focusing on small to medium-sized businesses. They offer year-end accounting solutions for sole traders and small to medium-sized limited companies. The services provided encompass completing corporation tax and self-assessment tax returns, as well as forward-looking tax planning. Additionally, they can manage your business's payroll on a monthly or weekly basis and assist in maintaining accurate financial records. Their ultimate aim is to deliver a personalized service that caters to their client's unique needs, enabling them to retain more of their earnings. If you require assistance with payroll or bookkeeping, ADM Accountants is well-equipped to help. Feel free to reach out to them for a complimentary initial consultation.

UNIQUE FACTS:
• Offer The Highest Quality Accountancy Services.
• With Over 20 Years of Experience in The Accountancy Sector.
• They are Always Sure to Get Back In Touch Quickly, and With Helpful Answers.
Speciality:
Year-End Accountancy Solutions, Management Accounts, Personal and Corporation Tax, Self Assessment, Contractors and Farriers, Payroll & Bookkeeping
Contact:
Working Hours:
Mon-Fri: 9am - 5:30pm
Sat & Sun: Closed
TBR® Inspection Report: