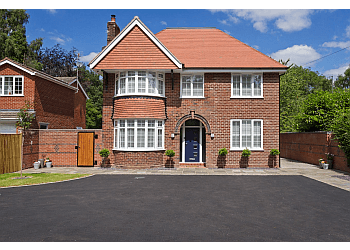 Croft Architecture Limited is an architectural practice operating under the prestigious RIBA Chartered status, situated in North Staffordshire. The practice was established by Carl Croft in 2009, and he brings to the table a wealth of experience that spans across diverse sectors. His career journey includes prior roles in two well-established architectural practices in North Staffordshire, providing him with a well-rounded perspective on architectural design. The core mission of Croft Architecture Limited is to craft designs that encompass places, spaces, and buildings, all meticulously designed to foster the success and flourishing of the people who inhabit them. Their versatile team is well-equipped to offer a comprehensive suite of architectural services, tailored to address the specific needs of each stage within a construction project. At Croft Architecture, a distinctive characteristic is their personal investment of professional expertise into each project, with the unwavering goal of achieving excellence. They are adept at managing every facet of a project, from its initial planning stages to the final, successful completion. Their portfolio is marked by the creation of award-winning, one-of-a-kind homes, tailored to meet the unique desires of their clients.

UNIQUE FACTS:
• Wide Range Of Experience
• Comprehensive Architectural Service
• Personal Investment Of Professional Expertise
• Fee Calculation Based On Project Evaluation.
Speciality:
Building Regulation Applications, Production Information Drawings, Planning Advice and Applications, Building/Land Surveys, Feasibility Studies, Procurement Advice Design, Architectural Specifications & 3 D Visualisations
Award:
Double Finalist at the West Midlands LABC Awards in 2019
Contact:
Working Hours:
Mon-Thu: 8:30am - 5pm
Fri: 8:30am - 4pm
Sat & Sun: Closed
TBR® Inspection Report: