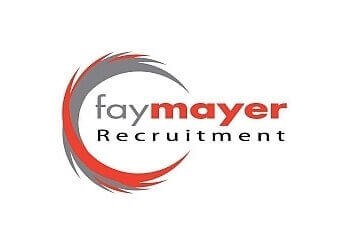 Fay Mayer Recruitment Ltd stands out as one of the top-notch recruitment agencies in Stafford. Fay Mayer Recruitment is led by Fay, who serves as the Managing Director. Their core values revolve around fostering relationships built on principles of transparency, perseverance, mutual trust, and unwavering integrity, which extend to employees, customers, suppliers, and other business partners alike. They are dedicated to providing competent and professional support, all while maintaining an approachable and friendly demeanor among their staff. Specialising in the recruitment of commercial, industrial, and engineering placements, they cater to both temporary and permanent staffing needs within these sectors. Their team thrives on cultivating strong connections with both clients and candidates, ensuring that every requirement is addressed promptly and efficiently.

UNIQUE FACTS:
• Delivers An Efficient And Professional Service
• Expert Professionals.
Speciality:
Industrial, Office Administration, Engineers, Sales, HR Managers, Driving, Warehouse, Forklift Truck Drivers, Administrators, Accounts Assistants, Data Entry Clerks & Catering Recruitment
Contact:
Working Hours:
Mon-Thu: 9am - 3:30pm
Fri: 9am - 1pm
Sat & Sun: Closed
TBR® Inspection Report: