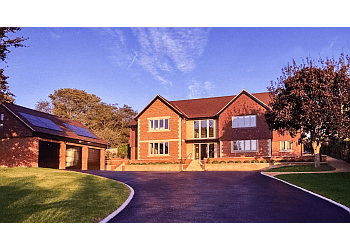 Edward Tucker Architecture Ltd is a distinguished architectural practice, holding chartered status with both the Royal Institute of British Architects (RIBA) and the Architects Registration Board (ARB). With an impressive quarter-century of experience, they have been consistently engaged in designing buildings for a diverse clientele, including homeowners and developers alike. The driving force behind Edward Tucker Architecture Ltd is Edward Tucker himself, a seasoned architect with a profound understanding of his craft. Over the years, he has carefully cultivated a network of trusted consultants, skilled craftsmen, and reliable building contractors. This collaborative network ensures that every project they undertake is not just completed but is a resounding success, delivering results that exceed expectations. Based in Swindon, Wiltshire, Edward Tucker Architecture Ltd offers its services across a broad geographical area, including The Cotswolds, Gloucestershire, Berkshire, and Oxfordshire. The reach of their expertise is not confined to a single region, as they have completed projects in distant locations such as Devon and London. They stand ready and willing to consider projects throughout the southern regions of England, reflecting their adaptability and commitment to serving a wide array of clients and locations.

UNIQUE FACTS:
• Dual Chartered Status
• Trusted Network
• Geographical Reach.
Speciality:
Architectural Drawings, Building and Sustainable Design, 3D Software, House Plans and Extensions, Homes, Barn Conversions, New Home, Planning, Custom Build Homes & Floor Planning
Contact:
Working Hours:
TBR® Inspection Report: