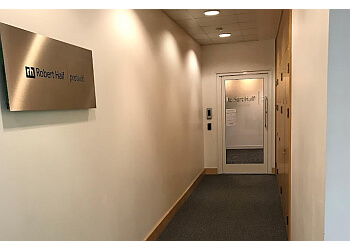 CALL
ROBERT HALF INC.
Since 1948
Robert Half is a prominent recruitment agency providing vital support to companies spanning various sectors and industries. Their role is to streamline the process of locating the most suitable candidates for their job openings. They are well-equipped to facilitate the efficient recruitment of candidates for a broad spectrum of positions, encompassing roles from entry-level positions to senior leadership roles, both on a temporary and permanent basis. What sets Robert Half apart is its unique approach, characterised by the presence of specialised divisions, each exclusively dedicated to serving a particular industry. This focused approach ensures the delivery of top-notch professional service and comprehensive support for their clients. Robert Half's team of recruitment experts acts as strong advocates for job seekers, actively engaging with hiring managers to convey why a particular candidate is the optimal choice for a given role. Furthermore, they possess the expertise to adeptly handle negotiations regarding compensation on behalf of their clients. If your company has distinct staffing requirements, the team at Robert Half is well-prepared to engage in discussions and collaborate with you to assemble the winning team you truly deserve. Their cadre of expert recruiters brings to the table extensive experience in placing highly skilled professionals in a diverse array of positions, spanning functions such as accounting, finance, administration, technology, and C-suite roles across the UK.

UNIQUE FACTS:
• Highly Skilled Job Seekers
• Offer Professional Talent Solutions.
Speciality:
JOBS SECTORS: Finance and Accounting, Technology, Risk and Compliance, Administrative and Office Support, Legal, Human resources, Marketing & Creative
Contact:
Working Hours:
Mon-Thu: 8am - 6pm
Sat & Sun: Closed
TBR® Inspection Report: