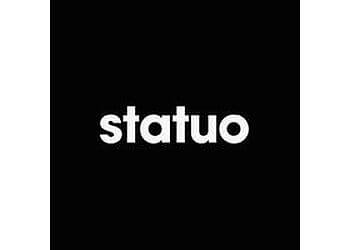 Statuo is an advertising and design agency specialising in crafting effective digital-age products. As an independent agency, they focus on web development, branding, and marketing. The dedicated professionals at Statuo are committed to helping you transform your brand, web presence, and marketing efforts into powerful tools for driving growth. This design agency works closely with you to enhance your online visibility, boost sales, and generate leads. Statuo tailors a unique plan specifically suited to your business, effectively promoting your products and services. Their team comprises developers, designers, media experts, and strategists, all possessing extensive experience and a shared passion for translating your ideas into remarkable outcomes. With a dedicated team of strategists, developers, SEO specialists, and content writers, Statuo ensures you achieve the desired results. They form a robust, skilled unit capable of growing businesses and increasing profits. Based in Bolton, their specialist team conducts thorough website assessments, identifying errors and potential optimisations to ensure your website is poised for sustained success.

UNIQUE FACTS:
• Independent Agency
• Team Of Strategists.
Speciality:
Digital Marketing, PPC, Google, Bing and Facebook Ads, Reputation Management, SEO Audits, Paid Search Advertising, Organic and Local Search, Search Engine Optimisation, Link Building, Google, Bing and Facebook Ads, Remarketing, Lead Generation, Google Shopping, Web Design and Development, Branding, Bespoke Content Management System & E-Commerce Websites
Contact:
Working Hours:
Mon-Fri: 9am - 5pm
Sat & Sun: Closed
TBR® Inspection Report: