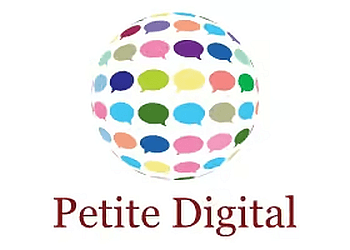 Petite Digital is a marketing agency based in Reading, Berkshire, with a specialization in serving the needs of small and medium-sized businesses. Established in 2015, Petite Digital operates on the fundamental belief that effective and affordable marketing solutions should be accessible to businesses of all sizes. Their expertise spans across various marketing realms, encompassing Social Media Marketing, PPC, Web and Email Marketing, as well as traditional avenues like Print & Display. Unlike many agencies, Petite Digital does not impose fixed monthly fees or require retainers. Instead, they offer a flexible pay-as-you-go model, giving you full control over your marketing budget at each stage. By closely collaborating with your business, Petite Digital ensures that your marketing strategies are thoughtfully planned, expertly executed, and thoroughly analyzed, allowing you to return to focusing on your core strengths.

UNIQUE FACTS:
• Complete Marketing Needs
• Dedicated Marketing Consultant
• Flexible Marketing Support.
Speciality:
Small Business Marketing Covering SEO, Search Marketing, Pay-Per-Click, Email Marketing, Web Content, Social Media Advertising, Graphics & Marketing strategy
£Price:
Local Business - £100 Monthly
Local & P.P.C - £220 Monthly
Local SEO, P.P.C Ads& Email - £320 Monthly

Contact:
Working Hours:
Mon-Fri: 9am - 5pm
Sat & Sun: Closed
TBR® Inspection Report: