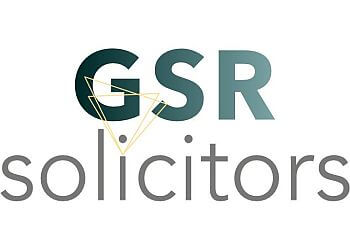 GSR Solicitors is a well-known law firm specialising in personal injury cases. They are dedicated to helping you secure the compensation you rightfully deserve for the suffering you've experienced. Their commitment to providing exceptional service to their clients is a source of pride for them. If your accident was caused by someone else, GSR Solicitors is here to guide you towards the path to recovery. They offer friendly and attentive assistance throughout your legal proceedings. Being a smaller yet well-established firm, they offer a personal touch that larger national firms cannot replicate. With a strong track record of successful cases, you can trust that they will exert their utmost efforts to achieve the best possible outcome for you. Right from the start, you will be assigned a dedicated solicitor to manage your claim, and you can reach out to them through email, phone, or your preferred method of contact.

UNIQUE FACTS:
• High Quality Of Service And Positive Outcome
• Free Consultation Available.
Speciality:
Accidents at Work, Road Traffic Accident, Product Liability, Trips and Slips, Holiday Claims & Criminal Injury
Contact:
Working Hours:
Registration 10793493|SRA NO 640760
TBR® Inspection Report: