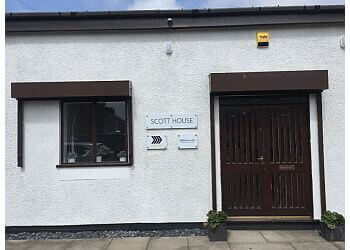 Williams & Co. Solicitors is a premier personal injury solicitor firm in Wigan. Their dedicated team specialises primarily in personal injury cases, utilising their extensive expertise and specialised legal knowledge to secure favourable outcomes and the compensation rightfully owed to you. They take pride in being independent personal injury solicitors and are unwavering in their commitment to swiftly attaining the compensation you deserve while maintaining the highest service standards. Operating on a no-win, no-fee basis, they ensure that a seasoned professional oversees your case from inception to resolution. Their team is dedicated to recovering any additional costs and damages resulting from the accident on your behalf. With their assurance of having an experienced and highly skilled specialist managing your case, they invite you to contact them for a complimentary initial legal consultation.

UNIQUE FACTS:
• 5000+ Happy Clients
• 20+ Years In Practice
• £10000000+ In Payouts For Clients.
Speciality:
Motorbike, Car Accident, Pedestrian, Bicycle Accidents, Accident at Work Claims, Slips, Serious Injuries, Trips & Fall Injury Claims
Contact:
Working Hours:
Mon-Fri: 9am - 5:30pm
Sat & Sun: Closed
Registration 9355653|SRA NO 621304
TBR® Inspection Report: