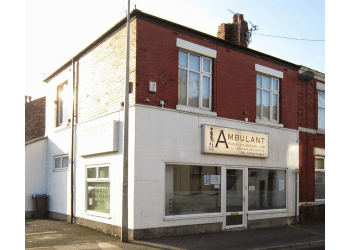 Ambulant Physiotherapy Ltd stands as one of Fulwood, Preston's most reputable physiotherapy clinics, with a history dating back to its establishment in 2005. The clinic boasts a team of HPC Registered Chartered Physiotherapists, each possessing extensive experience and a high level of expertise in the field. Their commitment to excellence is evident in every aspect of patient care, offering a professional and friendly service that places a strong emphasis on meeting each individual's unique needs. Ambulant Physiotherapy Ltd employs a wide array of treatment modalities and is dedicated to accommodating the specific requirements of their patients, whether it involves tailored exercises, acupuncture, ultrasound therapy, or massage. Their comprehensive range of services extends beyond physical therapy, covering treatments for stress, fracture healing, respiratory issues, and neurological conditions like strokes. Each treatment is uniquely tailored to the individual patient, with a primary focus on facilitating early healing and management, adapting the treatment plan as the body progresses toward recovery and increased strength.

UNIQUE FACTS:
• One-to-one Service.
• No Waiting Lists.
• Offer Flexible Opening Hours.
• Health Insurance And Private Medical Insurance Claims Are Welcome.
Speciality:
Back, Neck, Shoulder and Knee Pain, Fracture Healing, Neurological Conditions, Breathing, Women's Health, Sports Therapy, Arthritis, Pain Management, Pilates, Reflexology, Manual Therapy Techniques, Acupuncture, Ultrasound, Traction, Mobilisation Techniques & Massage Therapy
£Price:
Initial Assessment (40 minutes): £45
Each follow-up appointment (30 minutes): £40
Home visits are available in the Preston area: from £60

Contact:
Working Hours:
Mon-Fri: 9am - 8pm
Sat: 9am - 4pm
Sun: Closed
TBR® Inspection Report: