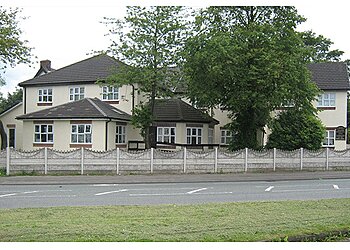 Wingates Residential Home is a well-known retirement facility with an esteemed reputation located in Bolton. They cater to the unique needs of elderly individuals who require that extra measure of care and attention. Wingates Residential Home provides a warm and inclusive environment, offering excellent care for the elderly. Their approach involves a thorough understanding of residents' health and care requirements, as well as a thoughtful consideration of their individual lifestyle preferences. The establishment actively promotes the principles of equality, diversity, and human rights for each resident. Additionally, they place a strong emphasis on supporting and encouraging the ongoing professional development of their staff, providing training opportunities and skill enhancement in all departments. This ensures a reliable and skilled staff complement is consistently available at the facility. Wingates Residential Home takes great pride in the high standard of care they offer to both you and your loved ones. They maintain a positive and adaptable approach to change, continually striving for excellence in service and the quality of care provided. The facility features a spacious dining room, three welcoming lounges, a comfortable family room, a convenient car park, a tranquil patio area, and beautifully landscaped gardens. Moreover, they provide the option of bedrooms with en-suite facilities for the convenience of residents' family members.

UNIQUE FACTS:
• Over 25 Years' Experience
• Excellent Person-centred Care
• Good Clean Facilities In A Safe And Homely Environment.
Speciality:
Old-Time Music Show, Comedy Vocals, Violinist, Tea Party, Pantomime, Laundry Room with Appliances, Visitor and Resident Car Park, Chair Based Exercises, Bulb Planting & Gardening
Contact:
Working Hours:
Mon-Sun: 9am - 12pm|1pm - 9pm
TBR® Inspection Report: