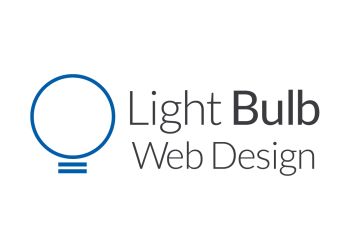 Light Bulb Web Design Ltd started in 2014 with one purpose: bespoke, high-quality web design that is anything but a pre-purchased template. Their focus on consistent quality, tailored website solutions and their network of experts make them the ideal choice for a brand-new website for your business, whether you need design, SEO, marketing or more. They take pride in doing all the legwork needed to make your business stand out against your competition. The company was founded by Chris Wilcox, who has an expert network of dedicated professionals, allowing them to create the ideal platform for your specific brand. They provide high-quality professional web design and SEO for hundreds of businesses across a wide spectrum of industries, with more than 20 years of industry experience. Their unique SHINE method has been developed with the sole purpose of making sure you get the best return on your website investment.

UNIQUE FACTS:
• Online Appointments
• Provides High-quality, Bespoke Web Design
• High-quality, Professional Services.
Speciality:
Website Design, E-Commerce Websites, Hosting, Search Engine Optimisation, Content Management System, Copywriting, Social Media, Responsive Design, Domain Name & Web Development
Contact:
Working Hours:
Mon: 9am - 6pm
Tue: 8:30am - 5pm
Wed-Fri: 9am - 5pm
Sat: 9am - 3pm
Sun: Closed
TBR® Inspection Report: