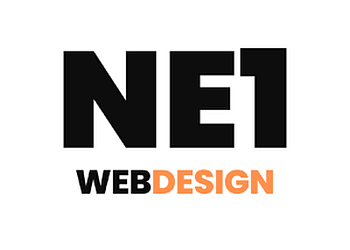 NE1 Web Design is a distinguished web design and digital marketing agency located in North Tyneside, known for its expertise in web design, development, and creative content. With over 20 years of experience spanning sales, marketing, design, and management, the team at NE1 Web Design possesses the skills necessary to facilitate your business growth. They specialise in providing website solutions tailored to the needs of small businesses and start up companies. Over the years, they have assisted numerous local companies with their digital requirements, aiding them in expanding their online presence, reaching a wider customer base, and achieving a valuable return on investment. The NE1 Web Design team is highly meticulous, working diligently to create the optimal website to meet your online business demands. They are readily available to transform your concepts into a fully responsive and functional website for your business. Additionally, your website content will be meticulously optimised with industry-specific keywords to enhance your search result rankings.

UNIQUE FACTS:
• Online Appointments
• On-site Services
• Creating Visually Stunning And User-friendly Websites
• Award-winning Bespoke Website Design.
Speciality:
Search Engine Optimisation, Social Media Management, Instagram and Facebook Management, Web Design, Website Maintenance and Updates, Website Migration and Hosting, Logo Design, Website Health Check, Content Management, Account Optimisation, Social Media Advertising & Increased Engagement
Contact:
Working Hours:
TBR® Inspection Report: