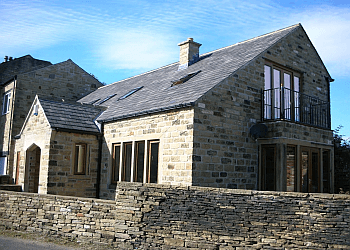 Architect Redboxone stands as a distinguished architectural presence in Barnsley, widely recognized for their excellence in the field. Phil Heppenstall, a Chartered Architect since 1989, anchors this practice from their base in Staincross, Barnsley. His bears the esteemed titles of being both RIBA and ARB registered, symbolizing his unwavering commitment to professional standards and ethics. Over the course of his illustrious career, Phil Heppenstall has garnered multiple architectural awards, a testament to his innovative and sensitive approach to design. His close collaboration with the Local Authority and local building contractors showcases his ability to navigate complex regulatory landscapes and foster productive relationships within the community. One of the standout features of Phil Heppenstall's expertise is his impressive track record of securing planning approvals, underlining his proficiency in shepherding projects through the often intricate planning process. He has also amassed extensive project lead experience in various domains, including education, commercial, and leisure projects, demonstrating his versatility and adaptability. Furthermore, he has offered his architectural prowess to governmental defense initiatives and conservation efforts, emphasizing his dedication to projects of public importance.

UNIQUE FACTS:
• Dual Registration
• Award-winning Architect
• Successful Planning Approvals
• 3d Visuals And Client Collaboration.
Speciality:
House, Barn, Space Planning, Residential, Bungalow Exterior and Interior, Contemporary and Traditional Architecture, Planning Permissions & Building Regulations
Contact:
Working Hours:
Mon-Fri: 8:30am - 5:30pm
Sat: 8:30am - 1pm
Sun: Closed
TBR® Inspection Report: