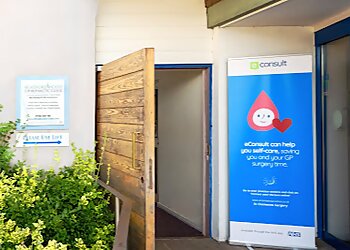 Bradford House Chiropractic Clinic was Established in 1989 and relocated to its current location at St Clements Surgery in 1999, under the leadership of owner Max Atkinson. Nestled in the heart of Winchester, the clinic holds a family-oriented focus. In the United Kingdom, chiropractic is subject to legal regulation, overseen by the General Chiropractic Council. This regulatory body ensures that only duly qualified chiropractors are included in its register, thus safeguarding the quality of patient treatment. The chiropractic profession now adheres to evidence-based practices, widely endorsed for comprehensive care. At Bradford House Chiropractic Clinic, their chiropractors possess the expertise to pinpoint the precise cause of back pain and deliver a specific diagnosis. With years of experience in their respective fields, these professionals are dedicated to making the entire process as pain-free and straightforward as possible. The clinic offers complimentary screenings for new patients, reinforcing their commitment to accessible healthcare. Additionally, Bradford House Chiropractic extends its services to the Salisbury, Andover, Eastleigh, Romsey, Southampton, and Petersfield areas.

UNIQUE FACTS:
• Available Online Booking
• They Accept A Range Of Payment Methods Including Cash, Cheque And Major Credit And Debit Cards
• They Are Highly Trained Chiropractors Use An Array Of Manipulative Techniques. • Available Initial Appointment.
Speciality:
Sciatica, Joints, Elbow, Back Pain, Neckpain, Hip and Knee Pain, Frozen Shoulder, Posture Problems, Cervicogenic Headaches, Migraine, Sacro-Occipital Technique, Kinesio Taping, Sports Injuries, Ultrasound Therapy, Thumper Muscle Massage, Joint Manipulation, Impulse Iq Adjustment Technique & Rehabilitation Exercise Programs
£Price:
Chiropractic
New Patient Consultation & Examination - £60
Treatment - £48
Treatment (Under 18 ) - £38
X-Rays - £100 (offsite)
Diagnostic Ultrasound Scan - £105 (offsite)
Gaitscan - £48
Arch Supports (heat moulded) - £98
TOG Custom Orthotics - £295
Functional Nutrition: New Patient Consultation - £120 – Telehealth
Functional Nutrition: Follow-up Session - £96 – Telehealth

Insurance Accepted:
BUPA, AXA (PPP) Healthcare, Simply Health & many others.
Contact:
Working Hours:
Mon: 8am - 5pm
Tue & Thu: 8am - 7pm
Wed: 8am - 1pm
Fri: 8am - 7pm
Sat & Sun: Closed
TBR® Inspection Report: