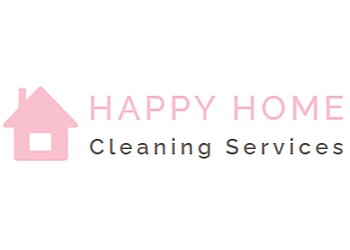 Happy Home Cleaning Services is a locally rooted, family-owned business operating in the Stroud and Nailsworth areas, focusing on elevating the standards of domestic cleaning. With a specialisation in delivering top-tier domestic cleaning solutions, this company ensures that your home remains pristine. Happy Home Cleaning Services is their commitment to professionalism and customer satisfaction. Every cleaning team member is not only rigorously trained but also fully insured, ensuring peace of mind for their clients. They take pride in offering hassle-free home cleaning services tailored to meet each customer's unique needs. One standout feature of their service is allocating a dedicated team member for every cleaning session. This personal touch ensures consistency and allows clients to build a rapport with their assigned cleaner, creating a sense of trust and familiarity. Happy Home Cleaning Services is known for providing these exceptional services at a reasonable and competitive price point, making quality cleaning accessible to many homeowners. Furthermore, their commitment to excellence continues beyond domestic settings; they extend their expertise to commercial premises, ensuring that businesses can benefit from their reliable and professional cleaning services. In addition to their core cleaning services, Happy Home Cleaning Services also offers housekeeping services catering to a broader spectrum of household needs. This holistic approach makes them a one-stop solution for all things related to maintaining a clean and organised home or workspace. With their dedication to quality, a family-oriented ethos, and a commitment to meeting their client's needs, Happy Home Cleaning Services has firmly established itself as a trustworthy partner in the pursuit of a cleaner and more comfortable living or working environment.

UNIQUE FACTS:
• A Long Standing Team
• Get A Quote
• A Transparent Service.
Speciality:
Regular Home Cleaning, One Off Deep Cleaning, End of Tenancy, Oven Cleaning, Window Cleaning & Carpet Cleaning
£Price:
Regular Cleaning Starts from £18
One Off Deep Cleaning Starts from £22

Contact:
Working Hours:
Mon-Sat: 8:30am - 5pm
Sun: Closed
TBR® Inspection Report: