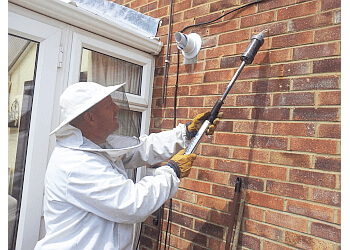 Adam Lott Pest Control Ltd is a leading pest control service in Gloucester, dedicated to eliminating these unwelcome 'space invaders,' allowing you to resume your daily activities without worries. Their expertise extends to providing exceptional eradication solutions for both residential and commercial clients dealing with pest problems and insect infestations. Active British Pest Control Association members operate from their established location in Highnam, Gloucester. Committed to responsible and ethical practices, Adam Lott Pest Control aligns their work with industry guidelines, ensuring customers' peace of mind. Their affiliation with respected organizations like the Royal Society for Public Health (RSPH) and the British Pest Control Association (BPCA) underscores their dedication to ethical and environmental responsibilities. In addition to their professional approach, Adam Lott Pest Control offers complimentary service quotes to their customers. Feel free to reach out for expert advice, a no-obligation quotation, and expert pest eradication services tailored to your needs.

UNIQUE FACTS:
• Professional Affiliations
• Environmentally Responsible
• Free Service Quotes
• Holistic Pest Solutions.
Speciality:
Garden Ants, Fleas, Bed Bugs, Bees, Cockroaches, Flies, Mice, Moles, Moths, Pigeon, Rats, Squirrels, Wasps Removal, Residential & Commercial Pest Control Services

Serving Locations:
Cheltenham, Stroud, Tewkesbury & Forest of Dean
Contact:
Working Hours:
Mon-Fri: 7:30am - 7pm
Sat: 10am - 7pm
Sun: Closed
TBR® Inspection Report: