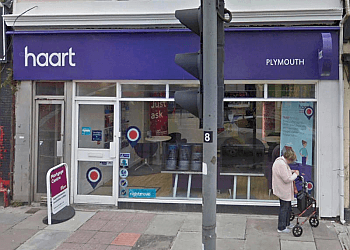 Haart stands as one of Plymouth's leading estate agencies and proudly operates as a part of the UK's largest independent estate and lettings agency. Their dedicated local property experts provide a comprehensive array of property services, catering to the diverse needs of buyers, sellers, landlords, and tenants in Plymouth and its surroundings. At Haart, they prioritize delivering the highest level of service to ensure a seamless tenancy experience for their clients. Their well-trained team is committed to excellence, focused on making sure that every aspect of your tenancy runs smoothly. The agency's property portfolio is extensive, featuring a wide range of listings. Whether you are in search of your dream property or looking to sell, their team is adept at identifying the right match for your unique needs. Impressively, Haart facilitated over 17,310 property sales in the past 12 months and successfully managed the letting of more than 4,761 properties in the previous year. This track record demonstrates their extensive market expertise, positioning them as a reliable partner for those looking to buy, sell, or rent property in Plymouth. In addition to their exceptional services, Haart extends the courtesy of offering free property valuations for both selling and letting, ensuring that clients have access to valuable insights into their property's potential value.

UNIQUE FACTS:
• Membership In A Leading Independent Agency
• Extensive Sales And Letting Records
• Comprehensive Property Services
• Customer-centric Approach
• Free Property Valuations.
Speciality:
Renting, Newspaper Advertising, Selling and Buying a Property, Top Website Marketing, Promote Property for Sale, Landlords, New Homes, Land Sales, Marketing & Surveying
Contact:
Working Hours:
Mon-Fri: 8:30am - 6pm
Sat: 9am - 5pm
Sun: Closed
TBR® Inspection Report: