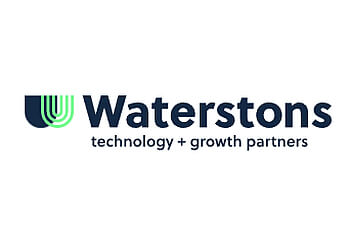 Waterstons stands as a well-established IT service provider in Durham. Their team excels in delivering high-quality custom applications on time and within budget. Waterstons' consultants seamlessly integrate into your business and are entrusted by their clients to make effective decisions regarding their IT services. Waterstons offers a spectrum of services, including the design of entirely new architectural solutions or the validation of existing architectures, implementation of full technical audits, and the provision of training for individuals at all levels, from beginners to those at the forefront of technology. Their proactive approach involves the continuous development and enhancement of your IT infrastructure, ensuring that technology never becomes a hindrance. They diligently monitor your backups and maintain the security of your data. Operating around the clock, seven days a week, they ensure that your systems are always ready for operation. The expert consultants at Waterstons possess extensive knowledge across various industries, allowing them to gain a deep understanding of your business, your specific market, and the challenges you encounter. This expertise ensures that they can provide tailored IT solutions that meet your unique needs.

UNIQUE FACTS:
• Over 25 years in the business
• Specialist consultants.
Speciality:
Managed IT Services, Cyber Security Services, Business Consulting, Software, Technology Consultant Services, Cloud Computing, Cyber Resilience, Data Analytics, Project Management & Merger and Acquisitions
Contact:
Working Hours:
Mon-Fri: 8am - 6pm
Sat & Sun: Closed
TBR® Inspection Report: