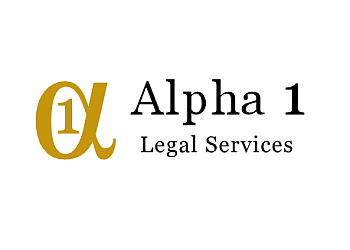 Alpha 1 Legal Services stands out as one of the most dependable and esteemed private detective investigation firms operating in the United Kingdom. They specialise in delivering a wide array of services, including private detective work, process serving, surveillance, and traveller eviction solutions, catering to a diverse clientele that spans the legal profession, private individuals, corporations, and the public sector. One of their key strengths lies in their commitment to diversity, offering both male and female private investigators from various ethnic backgrounds to undertake delicate assignments. The core foundation of Alpha 1 Legal Services is built upon the pillars of integrity and high moral values, ensuring that their team is composed of individuals of impeccable character. Through the passage of time, they have consistently excelled in their various projects, maintaining an unwavering commitment to providing services that are not only highly confidential but also incredibly trustworthy. Their dedication to staying at the forefront of the industry is apparent through the rigorous training provided to their personnel, equipping them with the latest equipment and software to effectively tackle the challenges at hand. One of the standout qualities of Alpha 1 Legal Services is their unwavering commitment to problem-solving. Their professional private investigators are resolute in their determination to resolve the issues brought to them by clients, ensuring that each problem is met with a solution. This dedication to results transcends sectors, as they have demonstrated their proficiency in both the private and corporate arenas, having served a wide spectrum of clients with unwavering dedication and professionalism.

UNIQUE FACTS:
• Diverse Investigator Team
• Integrity And Moral Values
• Commitment To Confidentiality
• Problem-solving Focus
• Versatile Clientele.
Speciality:
Counter Surveillance Measures, Traveler Eviction, Professional Private Investigator, Matrimonial, Bug Sweeping, Tracing, Pre-Sue Reporting, Background Checks, Accident Investigation & Mystery Shopper
Award:
Fraud Investigator of the Year in 2017 (UK) - Surveillance Services Firm of the Year in 2016 - UK Business of Distinction in 2016 - UK Private Investigators of the Year in 2015 - Best for Matrimonial Investigations in 2015
Contact:
Working Hours:
TBR® Inspection Report: