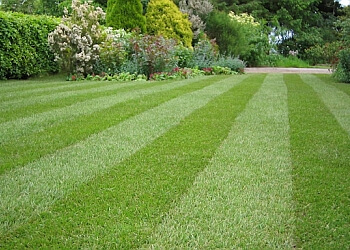 nicenstripy is one of the premium lawn care companies in the Worcester region. The company is dedicated to surpassing expectations, and they make it their mission to not only ensure the satisfaction of their customers but to provide them with an unparalleled experience that stands unrivalled by any other company. Recognizing that each of their customers has unique preferences for garden management, they offer a high degree of flexibility. At nicenstripy, they are equipped to handle everything from regular grass cutting to comprehensive garden maintenance programs or even one-time thorough tidy-ups. Approaching every project with unwavering enthusiasm and dedication, they tackle even the most unruly of gardens, transforming them into pristine, well-tended outdoor sanctuaries. Their services range from complete garden renovations to occasional helping hands, covering an extensive spectrum of gardening needs. They are committed to alleviating the stress and physical strain typically associated with maintaining a pristine, inviting garden throughout every season, ensuring that their customers can enjoy the benefits of a well-maintained garden without any of the hassles.

UNIQUE FACTS:
• Numerous Satisfied Customers
• Full Garden Service
• Passionate Team
• Professional Crew.
Speciality:
Lawn Care, Cutting, Garden-Maintenance, Hedge-Cutting, Moss and Weed Control, Lawn-Replacement, Shrub Pruning, Leaf Clearance, Flower Beds, Fencing, Garden Tidy-Up, Hard & Soft Landscaping

Serving Locations:
Camberley, Guildford, Harlow, Hitchin, Northants East, Northants-West, Tunbridge Wells, South East, Stansted, Stourbridge, Watford & Wolverhampton
Contact:
Working Hours:
TBR® Inspection Report: