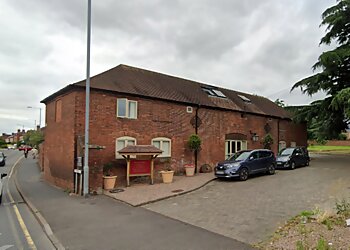 Bedwardine Funeral Services takes a personalized approach to honoring the lives of your loved ones, tailoring their services to meet each family's unique needs. Their comprehensive offerings encompass managing newspaper announcements and arranging thoughtful floral tributes. The dedicated team, including Rob, Dave, Russell, and Richard, collectively possesses years of invaluable experience in handling funeral arrangements. They genuinely commit to understanding your preferences, engaging in meaningful discussions to meticulously organize every aspect of the funeral process. Bedwardine Funeral Services goes the extra mile by providing a viewing chapel designed for individuals with disabilities, promoting inclusivity. Moreover, they maintain a modern fleet, featuring a traditional Hearse and Limousines, ensuring dignified transportation arrangements. By expertly managing funeral logistics, they ease the burden for grieving families, delivering a professional, considerate, and respectful service that alleviates concerns during this challenging time.

UNIQUE FACTS:
• Ample Parking
• Respectful Service
• Traditional Limousine.
Speciality:
Registering the Death, Cremation, Burial Service, Floral Tributes, Flowers, Hearses, Memorial Services, Graveside Support, Catering, Embalming, Coffins, Urn & Monuments
£Price:
Attended Funeral (funeral director's charges only): £2505.00
Legal and administrative arrangements: £1100.00
Collection and transportation of the deceased person (within 15 miles): £250.00
Care of the deceased person before the funeral: £450.00
Suitable coffin (Oak wood effect): £295.00
Viewing of the deceased person (by appointment): £10.00
Transporting the deceased person to the cemetery or crematorium (within 20 miles): £400.00

Contact:
Working Hours:
Mon-Fri: 8:30am - 5:30pm
Sat & Sun: Closed
TBR® Inspection Report: