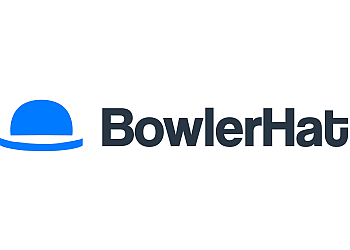 Bowler Hat is a comprehensive digital marketing agency situated in Birmingham, UK. With a clear mission, they are committed to delivering effective and budget-friendly digital marketing solutions tailored to the needs of small businesses. Their primary goal is to provide expert guidance and support to ensure that your marketing investments yield tangible results, facilitating the growth of your business. At Bowler Hat, they excel in simplifying your digital marketing strategy by devising a clear plan that outlines actionable steps to attract more customers. Their services encompass top-notch SEO solutions, meticulously designed to propel your website to the coveted first page of Google search results. With a dedicated team that has successfully served over 100 active clients, generated more than 100,000 conversions annually, and expertly managed an annual Ad spend exceeding £1,000,000, Bowler Hat is well-equipped to optimise your online presence. Furthermore, their Pay-Per-Click (PPC) service is strategically designed to enhance your return on investment. Leveraging various social media channels, they effectively reach and engage your target audience at precisely the right moment. Contact Bowler Hat today to take your digital marketing efforts to the next level.

UNIQUE FACTS:
• On-site Services
• Free Digital Marketing Plan
• Effective, Affordable Digital Marketing.
Speciality:
SEO, Organic Search and Content Marketing, PPC, SEO Consulting, Audits, Content Promotion, E-Commerce, Pay Per Click Management, Shopping Ads, Identify Keywords, Build Campaigns, Videos, Link Building, Keyword Research, Strategies, Digital Public Relations, Brand Mentions, Display & Remarketing
Contact:
Working Hours:
Mon-Thu: 9am - 5pm
Fri: 9am - 4pm
Sat & Sun: Closed
TBR® Inspection Report: