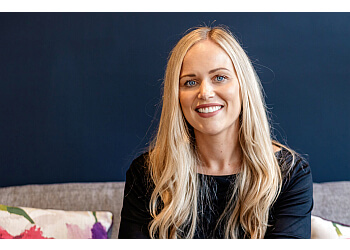 KB Mortgage Services, situated in Huddersfield, is a mortgage brokerage firm that prides itself on delivering exceptional client service and competitive mortgage interest rates. With roots dating back to 2016 in the Huddersfield area, the company has established itself as a trusted presence. Kate Burns, a seasoned mortgage broker, plays a pivotal role within the organisation. Drawing from nearly a decade of experience spanning estate agencies, mortgage services, and insurance, Kate possesses a wealth of expertise and knowledge. She navigates her clients' needs with clarity and professionalism. Kate and her dedicated team are unwavering in their commitment to identifying the optimal mortgage solutions tailored to your unique circumstances and life stages. This client-centric approach underscores every facet of their operations, from their partnerships with lenders and insurers to the provision of forthright advice and the cultivation of friendly, professional relationships with clients.

UNIQUE FACTS:
• Tailor Everything To You And Your Needs
• No-obligation Consultation.
Speciality:
Buy to Let, Moving Home, Remortgage, Mortgage and Income Protection, Life Insurance, Building and Contents & Redundancy Protection
£Price:
The typical fee is £499 and will not exceed 1.5% of the loan

Contact:
Working Hours:
Mon-Fri: 9am - 7pm
Sat: 9am - 4pm
Sun: Closed
TBR® Inspection Report: