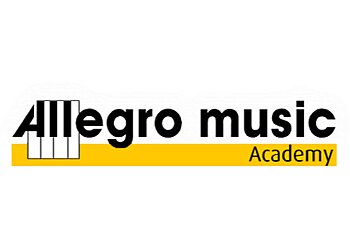 Allegro Music Academy, established as one of Colchester, UK's most venerable and esteemed music institutions, offers diverse group and individual music lessons led by experienced instructors with extensive musical backgrounds. The academy caters to a broad spectrum of musical instruments, from piano and guitar to saxophone and drums, allowing students to pursue examinations or derive delight and satisfaction from playing an instrument. Every one of their instructors undergoes thorough DBS checks. Their foremost aim is to deliver the highest service to their clientele, providing top-notch music education while ensuring that lessons are enjoyable and fulfilling experiences. They provide valuable insights and expertise in various areas, including performance, recording, production, instrument techniques, and vocal training. Proficient in Guitar, Bass Guitar, Vocals, and Ukulele, they also offer introductory guidance for Drums and Piano and expertise in recording and production using software like GarageBand, Logic, and Ableton. Additionally, alongside their music lessons, Allegro Music Academy offers technical support for modern keyboards and digital pianos, presenting a contemporary approach to enhancing your musical instrument experience.

UNIQUE FACTS:
• Over 40 Years
• Offer Lessons 7 Days A Week
• Free Trial Lesson
• Offer Book 2 Lessons Get 2 Free!
• Online Lessons And Indivual Lessons.
Speciality:
LESSONS: Piano, Keyboard, Guitar, Bass Guitar, Uke, Mandolin, Banjo, Violin, Drums, Saxophone, Brass, Flute, Clarinet, Vocals & Theory
£Price:
Class Lessons: £15 Per Hour Lesson
Individual Lessons
Per 1/2 Hour Lesson: £16
Per Hour Lesson: £32
Technical Lessons
Per 1/2 Hour Lesson: £16
Per Hour Lesson: £32

Contact:
Working Hours:
Mon-Sat: 9am - 9pm
Sun: 9am - 6pm
TBR® Inspection Report: