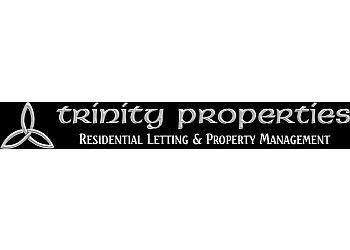 Trinity Properties, situated in Irvine, North Ayrshire, stands as a longstanding family-run business with a rich legacy of over 25 years in providing property letting and management services. Their extensive knowledge and experience within the local property market make them a reliable choice for clients seeking professional property solutions. At Trinity Properties, the dedicated team not only guides landlords through the essential process of Landlord Registration with the Local Authority but also provides personalized management services, ensuring a hands-on approach to the unique needs of each client. The company prides itself on delivering a wide range of professional services, benefiting both tenants and landlords alike. Trinity Properties distinguishes itself by offering a comprehensive service that encompasses the preparation, explanation, and completion of all relevant documentation. This includes crucial elements such as the Tenancy agreement, Energy Performance Certificate (EPC), and Safety and Compliance Certificates. The company provides a helpful checklist outlining mandatory requirements and certificates, streamlining the process for clients. Importantly, Trinity Properties adopts a client-friendly approach with no upfront fees, enhancing transparency and making their services accessible to a diverse clientele.

UNIQUE FACTS:
• Longevity And Family-run
• Local Expertise
• Personalized Management Services
• Comprehensive Documentation Support.
Speciality:
Tenancy Agreement, References and Credit Check, Inventories Liaise with Local Authority Re: Housing Benefit, Prepare for Tenancy. Complete Tenancy Documentation, Rent, Deposit Guarantee, Ongoing Management, Regular Inspection of Rented Properties, Demand for Rent Properties, Collection of Rent, Mortgage & Insurance Information
Contact:
Working Hours:
Mon-Fri: 9am - 5pm
Sat & Sun: Closed
TBR® Inspection Report: