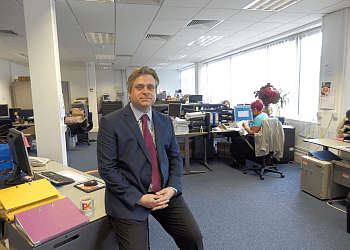 Paul Kingham Residential Lettings is a High Wycombe-based professional independent letting agent covering a 15-mile radius of the town. With the best part of 30 years of experience working in the Wycombe residential lettings market, Paul Kingham and the team offer a seamless process for landlords, with tenancies managed efficiently from start to finish. Paul Kingham Residential Lettings has earned a reputation for being the go-to agent for landlords who have problematic tenancies either arranged by themselves or by other letting agencies. The company uses its expertise and training to regain these errant tenancies on a steady footing. The agent adopts a fresh, innovative, and fair approach to residential lettings for both landlords and tenants. The team prides itself on offering the highest quality lettings, and property management services and its clients are always treated as names and not just numbers. The agency's goal is to provide complete satisfaction to its landlord clients.

UNIQUE FACTS:
• Extensive Experience
• Specialization In Problematic Tenancies
• Expertise In Regaining Control
• Fresh And Innovative Approach
• High-quality Lettings And Management.
Speciality:
Tenant Move-In Packs, Rent Guarantee and Legal Insurances, Comprehensive Tenant Referencing, Inventory Services, Set up the Tenancy and Associated Paperwork, Marketing in Property Search Portals, Tenancy Agreement Preparation and Renewal, Right to Rent Checks, Energy Performance Certificate, Full Electrical Inspection & Tenant Deposits Protection
Contact:
Working Hours:
Mon-Fri: 9:30am - 6pm
Sat: 10am - 3pm
Suns: Closed
TBR® Inspection Report: