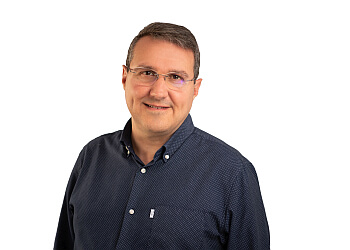 Paul Critchley is the senior partner of PCM Solicitors LLP. He obtained his law degree in 1995 and completed his legal practice course before qualifying as a solicitor in 2005. Paul has been delighted to assist many clients in acquiring their dream homes, including properties ranging from leasehold apartments in London to freehold country homes throughout England and Wales. PCM Solicitors LLP is a private client law firm specialising in property and family law. Their team operates in a friendly, approachable, and down-to-earth manner, always with the utmost care and attention. The lawyers at PCM Solicitors LLP take great care to offer legal advice of the highest standard on your property matter while simplifying the procedures and removing the stresses involved in buying, selling, or remortgaging your home. They underwent a rigorous assessment by the Law Society to earn CQS accreditation, providing absolute assurance for existing and new clients that their transactions will be handled to the highest standards.

UNIQUE FACTS:
• Removing the Stresses Involved in Buying, Selling or Remortgaging Your Home
• No Additional Fees For Leasehold Properties.
Speciality:
Freehold and Leasehold, Portfolio Sales and Purchases, Option Agreements, Property Development, Property Law and Conveyancing, Residential and Commercial Property, Buying, Selling, Transfers of Equity, Landlord and Tenant Matters, Mortgages, Remortgaging Your Home, Extending a Lease, Developing & Letting Land
£Price:
Sales: approximately £1,495 to £1,995
Purchases: approximately £1495 to £2,495
Re-Mortgages: approximately £995
Transfers of equity: approximately £995
Acting for mortgage lenders: £245
Dealing with gifted deposits (per gift): £195

Contact:
Working Hours:
Mon-Fri: 9am - 5pm
Sat & Sun: Closed
Registration OC346533|SRA NO 517895|348213
TBR® Inspection Report: