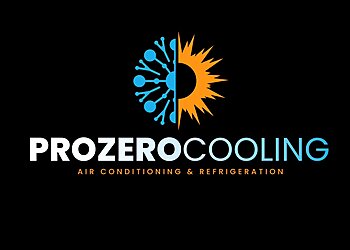 Prozero Cooling is one of the premium Air conditioning contracting companies in the Blackpool region. David Simpson is the director of the company. As specialists in the installation, maintenance, and repair of a wide range of air conditioning and refrigeration systems, the company brings unparalleled expertise to their clientele. Boasting a remarkable 15 years in the HVAC and Refrigeration industry, they uphold the highest standards, ensuring that their customers benefit from top-notch service and proficiency. Beyond technical prowess, David has earned a stellar reputation for his qualifications, coupled with a polite, honest, and diligent approach to his work. His dedication to professionalism sets the tone for the entire team. The team, characterised by its friendliness and reliability, consistently delivers a professional service. With a customer-centric ethos, they prioritise excellence in every aspect of their work, aiming not only to meet but exceed expectations. Through years of experience and a commitment to integrity, Prozero Cooling has established itself as a trusted provider, ensuring that clients receive the highest quality solutions in air conditioning and refrigeration.

UNIQUE FACTS:
• Proper Enquires
• Quick Quotes
• Call Out Available
• Offers General Advice
• Honest & Hard Working Crew.
Speciality:
Air Conditioning, Installation, Maintenance, Service, Repairs & Refrigeration
Contact:
Working Hours:
TBR® Inspection Report: