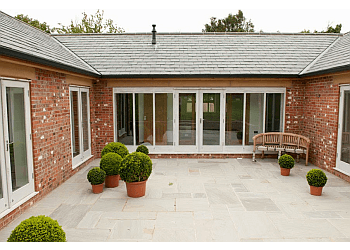 Keystone Construction North West Limited stands as a prominent building firm serving Blackpool and its surrounding areas. With a wealth of building expertise accumulated over more than two decades, they offer a wealth of experience at your disposal, making them a trusted and seasoned choice for a wide range of building projects. Their versatile team is equipped to handle various building initiatives, starting from the initial planning stages and extending all the way to the successful completion of projects. This end-to-end approach ensures a seamless and comprehensive service that caters to all aspects of a project's lifecycle. A distinctive aspect of Keystone Construction is their unwavering commitment to maintaining the highest standards in their workforce. To achieve this, they ensure that all their staff members are fully qualified and trained, aligning with their exceedingly high expectations. This emphasis on qualification and training has contributed to the company's outstanding reputation throughout the local area, reflecting their dedication to delivering exceptional quality. Beyond their role as adept constructors, every team member at Keystone Construction exhibits exceptional courtesy and strong communication skills. This aspect underscores their commitment to building long-lasting relationships with their customers, a cornerstone of their client-centric approach. Their focus on fostering positive and lasting relationships is accompanied by a relentless pursuit of the highest quality construction finish in every project they undertake.

UNIQUE FACTS:
• Over 20 Years Of Building Experience
• Comprehensive Service Offering
• Highly Qualified And Trained Workforce
• Exceptionally Well-mannered And Good Communicators.
Speciality:
New Builds, House Extensions, Home Alterations, Basic Building Repairs, Refurbishments, Structural and Groundwork, Property Maintenance, Loft Conversions, Removal of Load-Bearing Walls, Propping and Underpinning, Kitchens and Bathrooms Renovation, Basement Projects, Architectural & Planning
Contact:
Working Hours:
Mon-Fri: 9am - 5pm
Sat & Sun: Closed
TBR® Inspection Report: