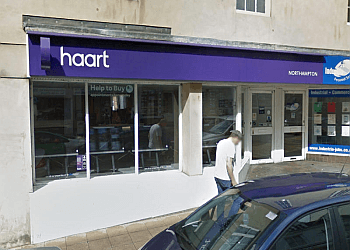 haart is an integral part of the UK's largest independent estate and letting agency, and they take immense pride in offering a dedicated and highly qualified team committed to providing the highest level of service, whether you're selling or renting your property. Their extensive property portfolio includes a wide selection of properties available for both sale and rent, ensuring they can cater to a variety of needs. What sets haart apart is their accessibility and availability, as they're ready to assist you until 10:00 pm, acknowledging the importance of being there for their clients when they need it the most. With an impressive track record, they've successfully sold over 2,819 properties in the past 12 months, demonstrating their expertise and effectiveness in the real estate market. Whether you're in the market to buy, sell, rent, or let property in Northampton, haart's professional team is well-prepared to assist you in achieving your real estate goals. They provide a free property valuation, ensuring you have valuable insights into your property's market value. Serving a wide range of postcodes, including NN1, NN11, NN12, NN2, NN3, NN4, NN5, NN6, NN7, NN8, and NN9, haart covers a substantial geographic area, making them a comprehensive and reliable choice for real estate services in Northampton and its surroundings.

UNIQUE FACTS:
• Largest Independent Estate And Letting Agency
• Dedicated And Well-qualified Team
• Impressive Sales Record
• Free Property Valuation
• 6,345 Properties Let In The Last 12 Months
• 2,287 Properties Sold In The Last 12 Months.
Speciality:
Selling, Renting, Property Rental and Lettings, Buying, House, Apartment, Flat, Landlords, Mortgage & Conveyancing Advice
Contact:
Working Hours:
Mon-Fri: 8:30am - 6pm
Sat: 9am - 5pm
Sun: Closed
TBR® Inspection Report: