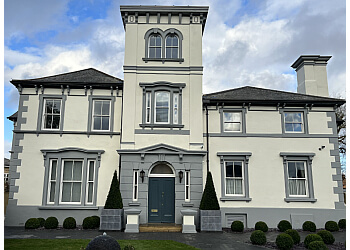 Hillier Funeral Service, one of the oldest family businesses in Swindon and its surrounding area, takes pride in its rich legacy. Led by Mark Hillier and a team of experienced professionals, they are committed to delivering personalised services tailored to the unique wishes of each family. With a history of providing bespoke funeral services, they cater to a diverse range of requests, recognising that each funeral is a distinct tribute to a loved one's life. Whether for religious or non-religious ceremonies, press announcements, printing, catering, floral tributes, recording, prepayment funerals, or any other personal concerns, Hillier Funeral Service ensures comprehensive support. Understanding the financial concerns associated with funerals, their highly trained staff assists families professionally and compassionately in arranging the funeral. The service doesn't send with the funeral, they have an extensive range of Bereavement support, all provided free of charge from counselling sessions to social groups. They offer simple funeral and standard packages, providing 24-hour services to guide and support families through this challenging time.

UNIQUE FACTS:
• Compassionate, Professional Staff
• Unique Bereavement
• Chapel Visits Options
• High-Quality Service.
Speciality:
Floral Tributes, Vehicles, Hearse and Bearers, Burial or Cremation, Crematorium, Arranging a Funeral, Pre-Paid Funeral Plans, Religions and Non-Religious Ceremonies, Bereavement Support, Chapel of Rest, Coffins and Caskets, Obituaries, Catering, Charitable Donations, Webcast, Order of Service, Monumental Masonry & Green Funerals
£Price:
Funeral Director's Charges for Attended Funeral: £2,485.00
Taking care of all necessary legal and administrative arrangements: £950.00
Collecting and transporting the deceased person from the place of death (normally within 15 miles): £150.00
Care of the deceased person before the funeral in appropriate facilities: £250.00
Viewing of the deceased person for family and friends: £100.00
Direct transportation to the agreed cemetery or crematorium (normally within 20 miles of the funeral director's premises) in a hearse or other appropriate vehicle: £650.00
Unattended Burial (funeral director's charges only): £1,210.00
Unattended Cremation (funeral director's charges plus the cremation fee): £1,420.00

Contact:
Working Hours:
TBR® Inspection Report: