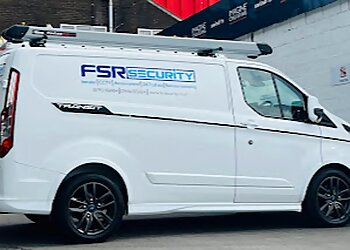 FSR Security Ltd is a Swindon-based family-owned security system business. They takes great pride in offering personalized and fully customized security solutions for both residential and commercial needs. Their primary aim is to instill a sense of safety and security in you, striving to deliver exceptional service whether you're a homeowner or a business owner. FSR Security Ltd exclusively provides top-of-the-line and proven commercial security systems, with a focus on crafting tailor-made security solutions designed to stand the test of time. Their experienced team is well-equipped to provide guidance and supply a diverse range of home security options. They are committed to delivering cutting-edge security and deterrent systems, making them prominent experts in installing house alarms. In addition, their skilled team offers a comprehensive selection of security products for homeowners, including alarms, remote access solutions, motion sensors, and secure entry systems. FSR Security Ltd proudly enjoys the support and endorsement of Swindon Borough Council's Trading Standards.

UNIQUE FACTS:
• SSAIB Accredited
• Uncompromised Security
• 24 Hour Remote Monitoring
• On Call When Needed 24/7
• Instant Free Quotes
• 5* Service Guaranteed.
Speciality:
Intruder Alarms, CCTV, Access Controls, Intercoms, Servicing, Maintenance, Remotely Monitored Security, Fire Alarms & Life Safety Solutions
Contact:
Working Hours:
TBR® Inspection Report: