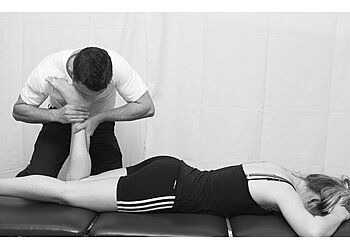 Seven Hills Physiotherapy is a privately owned physiotherapy practice located in Eckington, Sheffield. Their team of physiotherapists boasts a minimum of ten years of clinical specialist experience, making them experts in the restoration of normal human movement. Their approach is rooted in their deep understanding of functional anatomy, physiology, pain mechanisms, disease processes, and scientific research. This knowledge enables them to employ effective treatment techniques tailored to each patient, with the goal of alleviating uncomfortable symptoms and promoting physical activity. Their comprehensive care is designed not only to relieve your symptoms but also to restore full movement to your body and address any challenges you may face in your daily and social activities. Their ultimate aim is to optimize your physical condition by targeting these anatomical structures, thereby improving your overall well-being.

UNIQUE FACTS:
• Free Car Parking Is Available.
• Physiotherapist Registered By Both The Health & Care Professions Council And Chartered Society Of Physiotherapy.
Speciality:
Back, Neck, Hip and Knee Pain, Mobilisation, Deep Tissue Massage, Manipulation, Acupuncture, Nerve Treatments, Sports Injuries, Rehabilitation, Trigger Point Release, Nerve Mobilisations, Exercise Therapy, Kinesio-Taping, Soft Tissue Massage, Pilates, Medico-legal Physiotherapy Rehabilitation, Joint Mobilisation & Post-Surgery Rehabilitation
£Price:
Initial assessment- £40
Follow-up treatment- £40
Acupuncture- £40

Contact:
Working Hours:
Mon & Thu: 9am - 9pm
Tue, Wed & Fri: 9am - 5pm
Sat: 9am - 12pm
Sun: Closed
TBR® Inspection Report: