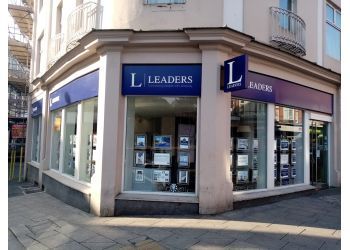 Leaders stands as a well-regarded estate and letting agency in Bournemouth, UK, with a rich history of assisting local individuals in letting, selling, buying, and renting properties over the course of many decades. Amelia Cruwys serves as the letting agent at 'Leaders' in Bournemouth, UK. Their services are adaptable, allowing them to tailor their approach to precisely meet your specific needs. The professional team at 'Leaders' takes charge of ongoing property maintenance and management, ensuring a seamless experience for their clients. With a team of seasoned local experts who possess an in-depth understanding of Bournemouth, they are ready to assist you in making your next move. Additionally, they specialise in various areas such as surveying, mortgage services, and auctions.

UNIQUE FACTS:
• Free Rental Valuation
• Free Property Valuation
• 300+ Properties Let Last Year
• 300+ Average Number Of Applicants Registering Per Month.
Speciality:
Property Management, High Profile Property Advertising, Access to Online Landlord's Account, Deposit Return Process, Collection of First Month's Rent a Deposit, Tenancy Agreement Preparation, Ongoing Rent Collection with Monthly Statements, Detailed Inventory, Detailed Reference & Credit Checks, Deposit Managed by An Independent Company, Check-In & Check-Out
Contact:
Working Hours:
Mon-Thu: 9am - 6pm
Fri: 9am - 5:30pm
Sat: 9am - 1pm
Sun: Closed
TBR® Inspection Report: